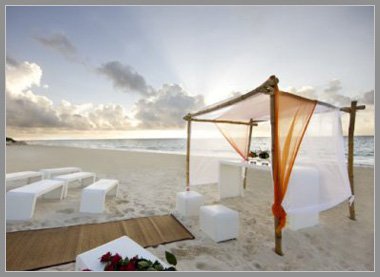 I guess you are very excited about your Krabi Wedding and of course you want it all to be magical right!
I DJ on all the great venues in Krabi which mean I have great knowledge about all the great resorts.
When I DJ at a wedding the evening can often have a cocktail, dinner and a party set. But I am of course open to whatever plans you have.
Together we will make up plans for the music to make it perfect. Its no problem weather you have already planned about the music and know exactly what you want or if you doesn't have a clue. I will provide as much help you need and from the info you give me I will plan the music.
I use state of the art DJ equipment that is digital & portable which does not require a huge space but still has the best performance possible and a brilliant and loud output sound.
I am fluent in English, Thai and Swedish.
Contact and let me know your plans.
Dinner Music
For a wedding dinner its most often best with some kind of laid back music. Depending on what you like I play alternative pop/rock songs not mellow yet easy listening, beautiful love songs, classy piano lounge music, asian lounge, jazz or maybe you want a more hip chill-out feeling or even more of a party beat?
A wedding is never the same as another and people prefer different kinds of music that's why some dialogue is important.
Party Music
For the wedding party I am ready to play anything ranging from the latest hits, Club music and old RnB to Rock'n Roll classics, Rock hits, Reggae, Motown, Disco, and other music from the 50s, 60s, 70s, 80s, 90s and the list goes on. I also have a huge library with music in genres as House music, Trance, Techno, Latin, Jazz, Azid Jazz, Funk, Dub Step, Drum'n Bass, Ambient, Folk, Classic, Country and Ballads.
Depending on what you want I can always be ready to take request as well.